Submitted by

Redazione

on 08/03/2017 - 12:41pm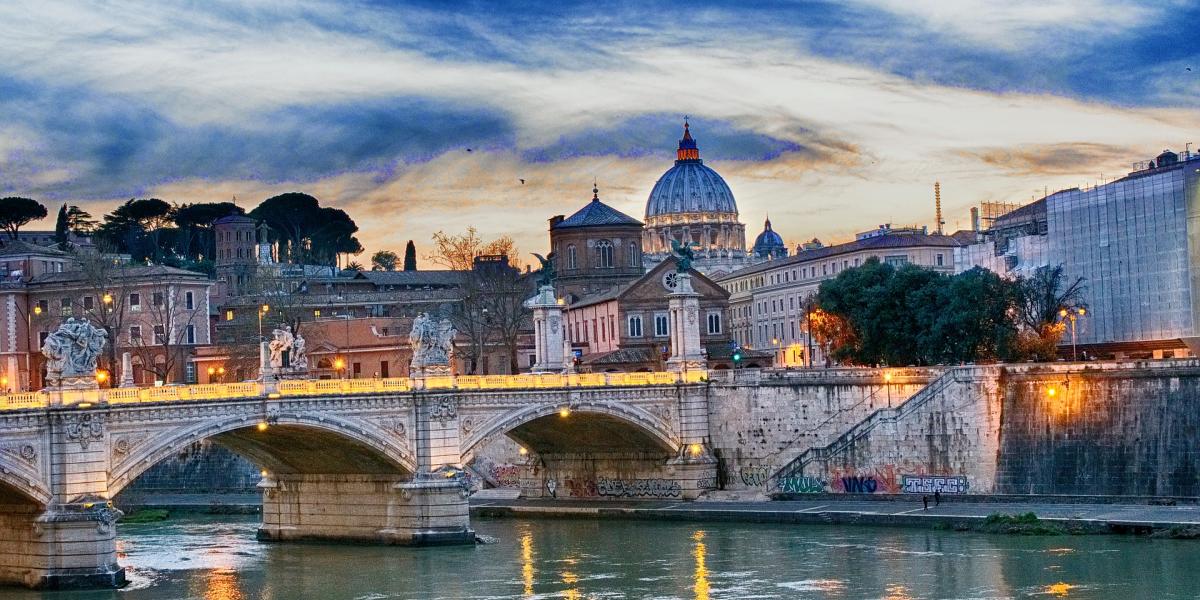 Rome is the perfect place for going out with friends. His dreaming atmosphere makes every moment special, but only if you can catch the right perspective. Here you have some ideas for your next event or party. Our suggest is to visit the city from the point of view of both its history and its music. The right moment to take this ideal walk is the sunset. The city leaves its daily bustle to deep in nightlife, at dinner in a restaurant, in front of some appetizers or aboard of an historical tram, like Tram Tracks. The secret is to combine monuments and locations with the many interesting musical tracks that moved from Rome and speared in the world. The result will be a romantic and vintage card of the City.
The first step of our ideal journey on the notes of Roma capoccia is a view of S. Pietro "cupolone" that, from many of its views, reassures romans and tourists. We imagine them and, on the background, Venditti, who sings the overview of the City with the passion that is typical of Italian style. Our trip goes ahead in the streets, from San Giovanni Basilica, through Circo Massimo and then passing to Caracalla Terme and Colosseo: there's something better than the timeless Nel blu dipinto di blu to lead our imaginary flight over the city? But the road is large and it takes more songs to cover the whole trip. So, what about Carosone? Who better than him represents the desire of America, of party that was proper of Italy in the years he sang? Think about it, Tu vuo' fa' l'americano is what everyone once in his life has thought with the tourists who walk through Rome.
From here, we follow the internal streets of the city, in a zig zag way, in a urban fabric that can reflect even the most grouchy rock. Piramide Cestia can be the perfect coin to shout Twist and Shout, as Fab Four did in a walk distance, in Teatro Adriano. We haven't take tickets yet but in our minds the entire city is designed: Rome and its eternal atmosphere 70ies can build a familiar link with everyone and can feel everyone at home. Even its shiny sky merits a special music: what about a live performance of Knockin' on Heaven's door? It's the right way to say "see you" to this magic night but it's also a way to remind us that it takes very little to get away from routine: heaven it's over there, at the coin. We need only to knock!