Submitted by

Redazione

on 05/03/2017 - 4:57pm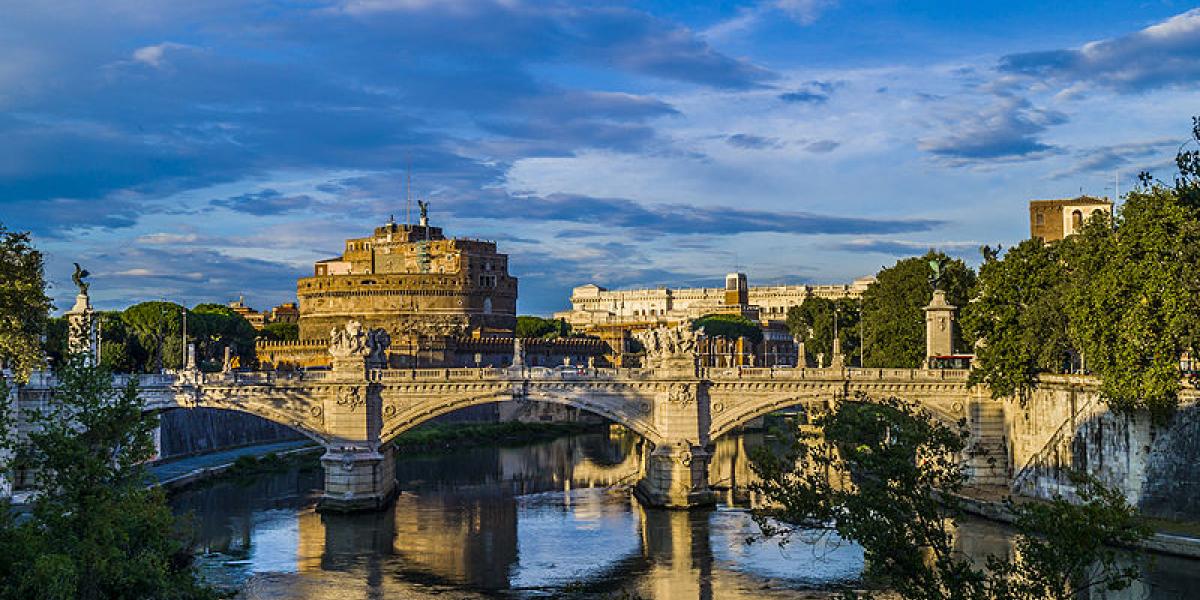 Before coming to Roma, I have to admit I didn't know that much about the city. Sure I knew the basic the Vaticano, Colosseo and Pantheon were on my bucket list, but other then that I didn't know what else the city had in store for me. One of the biggest monuments that took me by surprise was the Castel Sant'Angelo. The castle is hard to miss; it's a massive fort like structure that sits right by the Tiber. I remember my classmates and I walked to class on the first day and we couldn't figure out what the big fort like structure was.
After a little bit of research I found out that this fort is called Castel Sant'Angelo. My history isn't too sharp but from what I know the castle was built by Emperor Adrian as a tomb for him and his successors. During the rein of Emperor Aurelia the mausoleum became a fort to defend the city against barbaric invasions. Later on the fort was connected to the Vaticano and was used as a treasury for the Pope. So it sum it up Castel Sant'Angelo was a tomb, fortress, nobel dwelling, prison and papal residence! Castel Sant'Angelo is also known for execution by decapitation. Despite it's haunting pass, today the Castel is a museum that is open to the public.
You can also climb to the top of the Castel for a spectacular view of Roma! Although many people aren't aware of Castel Sant'Angelo before they get to Roma, but it's definitely worth the trip to see this iconic fortress in the heart of the city. The castel is only a few steps away from the Vaticano and it is easily accessible by public transportation. For a unique view of the Castel Sant'Angelo try Tram Track's new tour River Tracks. Seeing the castel from the Tiber at sunset was beyond words, being on the river offers a truly different view of both the city and all of its monuments. The River Tracks tour actually passes by the castel twice so you will have plenty of time to capture the perfect photo of the sun setting behind Castel Sant'Angelo