Submitted by

Redazione

on 05/02/2017 - 5:27pm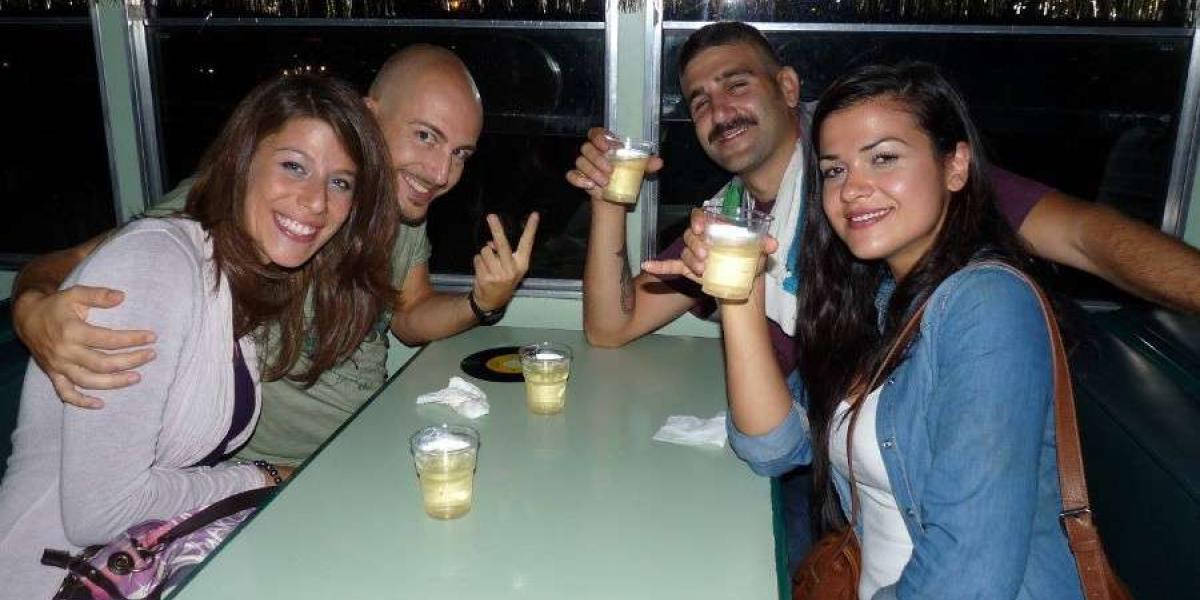 Desire of a different and original evening in a tram restaurant in Rome? Do you love music and wine and you want to make a special journey inside the heart of Rome? Tram Tracks is perfect for you and for your friends! It's one of the best attraction in Rome! The rock 'n roll band will play for you from the first moment in Porta Maggiore Place till the moment you have to come out of the tram, two hours later. Aboard you can enjoy delicious appetizers and selected italian wine, for example Montepulciano d'Abruzzo e il Vermentino di Sardegna.
Your evening with Tram Tracks will last about 2 hours, in which you can listen for wonderful live music, eating and drinking! During the trip, you will have the opportunity to pass through some of the most popular monuments in the world: Porta Maggiore, Basilica di Santa Croce in Gerusalemme, Basilica di San Giovanni, Circo Massimo, Terme di Caracalla, Piramide and we will stop in front of Colosseum for fifteen minutes, where you can have an amazing overview.
Prices:
We propose two different types of experience: 
the first, includes the tour in the center of Rome in an historical tram, live music (rock but not only), unlimited wine and delicious appetizers to eat. For this type of evening, you can sit around tables of two or four persons. This option costs €59.99
the second type is ruled in a tram of Twenties, all covered in wood and very suggestive. There, you can sit on confortable sit and benchs but you will not find tables or to eat. Anyway, it includes the tour, live music and unlimited wine. It costs €44.99