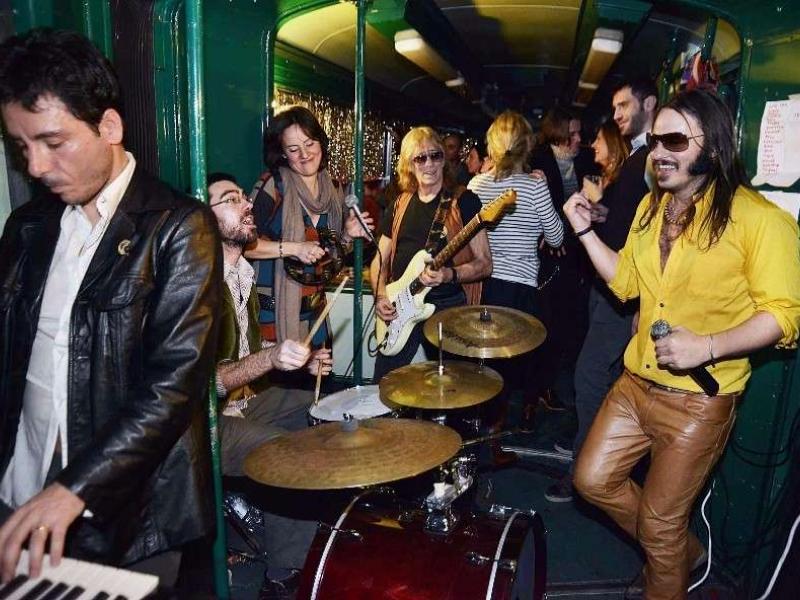 Data:
Saturday, November 16, 2019 - 09:30
Saturday, November 23, 2019 - 21:30
Saturday, December 7, 2019 - 20:30
Saturday, December 28, 2019 - 21:30
A unique evening: it envolves you so much that you cannot help but dance. The show on 16 November is a free show in Circo Massimo. The show on 23 November is at a unique club called "La Nave" just a few steps away from Porta Maggiore, the departure point for Tram Tracks. The show on 7 December is at a restaurant called Da Peppe a Tor Cervara with the Rolling Stones Tribute Band "The Stoners"
Enjoy a live show inside an historical tram of Twenties!
One of the best rock' n roll band you will ever hear in concert will accompany you in this journey. Their setlist ranges from good time rock'n'roll including The Beatles, The Rolling Stones, Bruce Springsteen and Elvis Presley. They also add some Italian American favorites such as Frank Sinatra and Dean Martin. Last but not least is some great Italian music from artists such as Antonello Venditti, Lucio Battisti and Adriano Celentano. You might not know these Italian artists yet but you will love them!
 Sit on our confortable benches and listen to our extraordinary music sipping the best wine! 
You can choose this type of event to make unique your special occasions: birthdays, weddings, engagements or other private party. We can personalize your evening with your best food, winw and music!
The ticket costs 59.99 €.
Book now